On a recent trip to Istanbul, I wandered into a dusty antique book shop, down a small alley, halfway between Taksim Square and the Galata Bridge. Under piles of yellowing magazines and other paper ephemera in various stages of decay, I discovered a folio of amateur nude photos, circa early 60's, taken by photographer(s) unknown.

I pushed away piles of ancient newspapers and the owner's cat, made myself comfortable on an old crate, and spent a couple of hours pouring through them. They "spoke to me" because they were just the kind of "ordinary" women I, myself, like to photograph. I know nothing more about these models but based on some of the backgrounds, locals, costumes and props (and the willingness of these Muslim women to bare themselves for the camera), I believe several of them were exotic dancers, probably in some seedy local waterfront dives.

After some negotiations with the owner, (who seemed thrilled to have found a sucker to pay her for these,) I purchased the best of the lot for the price of a nice dinner.

Here they are for your viewing pleasure.
I would love to hear your comments.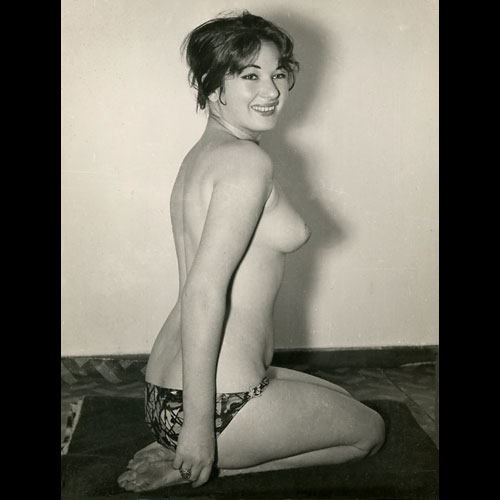 All content on this page copyright Michael Berkowitz 2006
This page was updated December 24, 2006